I gave an interview yesterday with The Nebraska Girls Lit Hour. It was such fun! I've been listening to the interviews Wyatt Underwood and Melissa Alvarado post for some time and have enjoyed listening to them speak with Molly Peacock, Eloise Klein Healy, and many other fabulous poets and writers others. In my interview, I spoke about the letterpress books Farm Hands (2:10-7:50) and Unclose the Door (7:56-46:00), the full-length book Sprung, (58:58-60:52) and the anthology I edited Women Write Resistance: Poets Resist Gender Violence (46:04-56:28). (I'm including the times, in case you want to zip to a particular book in the interview.) Thanks Melissa and Wyatt!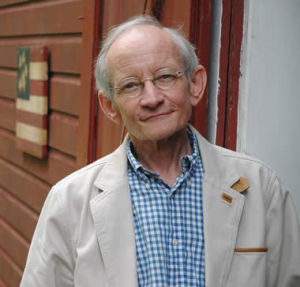 I was also included in a feature by Shelby Fleig "Spring Stanzas: Professors Pick Poetry Month Favorites" in the Daily Nebraskan with Ted Kooser, Grace Bauer, and Stacey Waite. We discussed our favorite poem. Here's the picks: "The Listeners" by Walter de la Mare, "Musée des Beaux Arts" by W.H. Auden. "Poem For People That Are Understandably Too Busy To Read Poetry" by Stephen Dunn, and "Her Kind" by Anne Sexton.
Finally, in poetry related news, a feature by Shelby Fleig "UNL lecturer Laura Wiseman curates collection of women's 'resistance' poetry" that runs in the Daily Nebraskan today includes interviews with WWR poets Deborah McGinn, Lucy Adkins, and Marjorie Saiser. Here's Deborah :
"It was not the appeal of gathering tragedies, but gathering truth, restoration, healing and moving on when possible," McGinn said. "Nothing is hidden in shame."
Marge:
"The message we get from our culture is that poems about violence toward women should not be published," Saiser said. "Keep still and write about something nice. Violence against women: don't talk about it."
Lucy:
"This collection deals courageously with difficult and dangerous subjects in a way I have not encountered before," Adkins said. "The different voices, coming one after another, after another have a cumulative power that I believe will endure for a long, long time."
Wow. I am endlessly amazed by the fine poets in this anthology. They truly astonish me and I am grateful for their work.